Microsoft 365 to Google Workspace Migrations
Fast, seamless and secure data migrations to Google Workspace from Microsoft 365. Easily migrate mail, files and archives to Google Workspace using CloudM Migrate.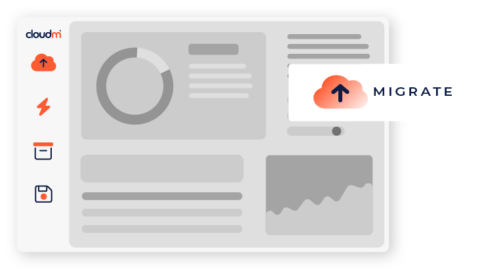 Workloads migrated by CloudM Migrate
Mail Migrations from Google Workspace to Microsoft 365
Seamlessly move emails, attachments and categories to Gmail, as well as address books stored in Outlook. Tasks and calendars can also be migrated, allowing your business to carry on as if nothing's changed, without missing a single email, appointment or contact.

File migrations from OneDrive to Google Drive
Migrate your files and folders from OneDrive directly into Google Drive. Keep your folder hierarchies and maintain any access control lists you have in place. Once you've migrated, your files are exactly as you left them.
Archive migrations from Online Archives to Google Vault
Moving emails, contacts and calendars from Microsoft 365 Online Archives to Google Workspace has never been simpler. Filter which Microsoft 365 calendars, tasks and resources are migrated to Google Vault by configuring a date range and email folders, with the option to detach oversized Microsoft 365 email attachments and store them in Google Drive.
CloudM Migrate Key Features
15+ source platforms supported

Flexible migration options
Unique environment scan, performing analysis of your source environment and reporting key statistics such as item counts, data volume, permissions and folder depth.

Access in depth audit, migration trace and migration service logs to help quickly diagnose issues and errors. Remotely connect to secondary servers directly from CloudM to quickly resolve errors.

Use Powershell scripts to control access and automate processes, making it easy to quickly change configurations.

Speed up your migrations by using multiple servers with CloudM. Adding more secondary servers allows more item threads to be migrated simultaneously.

Covering emails, calendars, files and archives, the CloudM migration tool moves data from over 15 different source platforms.

Choose from the SaaS version of CloudM, or download a self-hosted version to maintain the data in your own environment.
Getting Started
Interested in migrating data to Google Workspace? Schedule a demo with our migration specialists.