News
CloudM announces brand new B Corporation certification
CloudM announces brand new B Corporation certification
CloudM has announced today its certification as a B Corporation, joining a growing group of companies reinventing business by pursuing purpose as well as profit.
CloudM has been certified by B Lab, the not-for-profit behind the B Corp movement, as having met rigorous social and environmental standards which represent its commitment to goals outside of shareholder profit.
Maha Janjua
I'm proud to work for a company that doesn't just care about profit, but the planet and people too.
CloudM has achieved certification across five key impact areas of Governance, Workers, Community, Environment and Customers. Thanks to CloudM's efforts, the company has been able to reach a score of over 80 while providing evidence of socially and environmentally responsible practices relating to energy supplies, waste and water use, worker compensation, diversity and corporate transparency.
In addition to completing the certification, CloudM also legally commits to a purpose beyond profit in the future as an extension of this brilliant achievement. Further to this, CloudM is also an official Greater Manchester Good Employment Charter supporter which means it takes looking after its people seriously and can evidence this.
Chris Cockton
I know that my wellbeing comes first at CloudM, and that the team have my back with whatever support I need.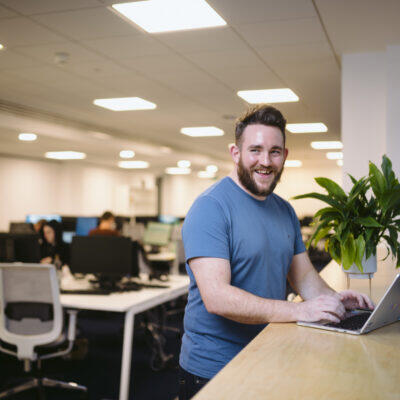 The recent certification is all part of CloudM's "Do Good Plan" which is about encouraging everyone to do the right thing, supporting the people and the planet. As part of this initiative, CloudM has "Culture Champions" with specific specialisms and targeted aims ranging from environmental sustainability to racial equity. From getting the chance to sit on hiring panels to coordinating team events, CloudM's Culture Champions aim to make a real difference in the lives of employees.
Gary Bennion, Chief Technical and Customer Officer, from CloudM, said:
"We are pleased to have achieved the B Corp certification and to represent the cloud services industry. This was a really important step for the business as we truly believe in the power of doing good as a business and focusing on the environment, people and the planet as much as profit. Beyond the certification we hope to continue to make an impact on the world around us as we all move towards a more sustainable future for everyone."
James Smith
The wellbeing benefits help ensure the team remains supported. It's really valuable knowing it's there when we need it.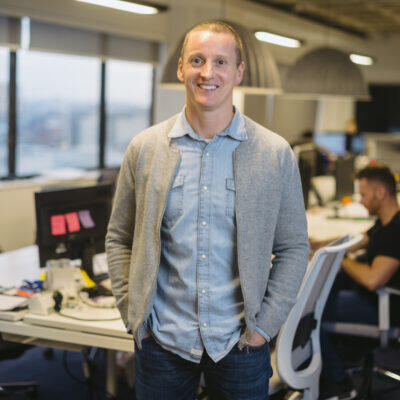 Chris Turner, Executive Director of B Lab UK, says "We are delighted to welcome CloudM (and CTS) to the B Corp community. This is a movement of companies who are committed to changing how business operates and believe business really can be a force for good."
Rosie Lulat
CloudM has a real emphasis on making a positive social and environmental impact. With schemes such as offsetting the carbon footprint of my commute and sourcing recycled products for our merch.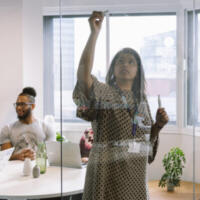 Do you want to work for a B Corp certified company?