Blog
Common Questions During a Tenant-to-Tenant Migration
Common Questions During a Tenant-to-Tenant Migration
1. Can you describe the difference between an On-Premise install and a SaaS solution?
With on-premise, the customer owns everything including the network and hardware. This is a quick and easy install. With our SaaS solutions, this is stored in a dedicated VM in Azure cloud and is owned by CloudM.
2. How does CloudM Migrate handle data security between the source and destination?
Data is encrypted from the source to the destination, at rest from the source to our server, again across the server, and once more at rest to the destination.
3. What are the endpoint sources we can use for M365 as a destination?
Endpoint sources include Google, Microsoft 365, and on-prem exchange. Also included are legacy endpoints such as Lotus Notes, Zimbra, and also IMAP.
4. Can I migrate Google Vault to M365?
Our tool allows Google Vault migrations. Enter the query inside the tool and we will pull directly what we get outside of Google and paste it directly into the tenant as we get it from Google.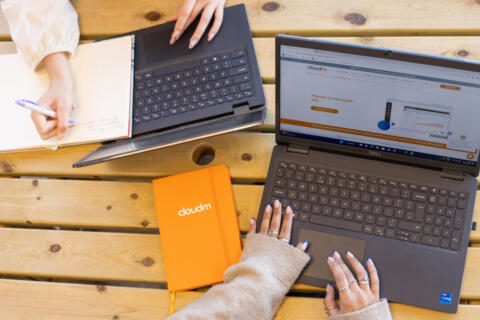 5. When merging 2 domains into one, how do we handle changing aliases?
This is done by uploading a config file with 2 columns in the csv. Every time it reads the word on the source, it will automatically convert to the destination. This works for permissions and email.
6. Can I migrate Google Forms to M365?
Yes, the form is taken out of Google and we capture answers, questions, and permissions. This is made into a cell spreadsheet and put into the Microsoft Tenant with all the data.
7. Can you explain the shrinking mailbox feature?
Simply, we can select a maximum item size and anything that is over this will be stripped out of the email and added to OneDrive. A link will be provided to the user with the item's OneDrive destination.
8. How is Microsoft Teams content from M365 migrated during a tenant-to-tenant migration?
There are two elements to this as it differs depending on channels and chats. Channels are migrated like for like. One-to-one chats that are older than 7 days will go into Outlook and will be searchable. One-to-one chats that are newer than 7 days will go directly into Teams with a link to guide them to reference Outlook for older chats.
If you would like to know more about tenant-to-tenant migrations, get in touch with the CloudM team today. We are always happy to help.