Case studies
HEC Paris and CloudM
HEC Paris and CloudM
Customer Stories
The Company
Established in 1881, HEC Paris is an international business school located in Jouy-en-Josas, France.
HEC Paris offers a complete and unique range of business programs for the most talented students and leaders from around the world. There are over 4,500 participants enrolled in their degree programs, 500 participants in their Summer School, and 8,000 participants in the Executive Education programs every year.
One of the world's best business schools, HEC Paris is a leader in research and education in management sciences, and pride themselves on making an impact through an exclusive community of students, alumni, academics and global partners.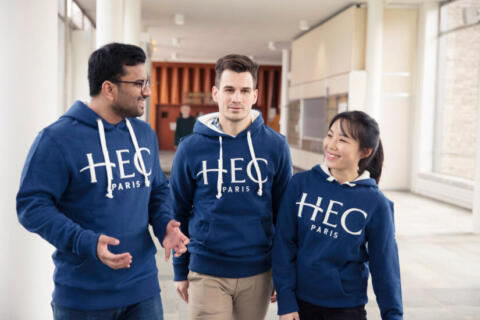 The Project
Previously using both Google and Microsoft collaboration apps, the team at HEC Paris made the decision to migrate to one single collaborative suite; Microsoft 365.
Helder Matias, Information System Manager at HEC Pairs explains; "Our decision to migrate to Microsoft 365 came from wanting our staff, students and users to converge towards a single collaborative suite, instead of working on two different suites. This would allow them to have the whole integrated experience that Microsoft 365 provides.
"Helder continued; "For us, we felt that Microsoft 365 will further improve collaboration, communication and connectivity for our students and staff – and this was really important to us.
"Their project was to migrate around 1500 staff and students and 10TB of data across from Google Workspace to Microsoft 365.
The Process
HEC Paris looked at several different migration tools to make sure they went with the right provider for their project.
Helder Matias said "After testing other migration products, we made the decision to go with CloudM. The scalability and flexibility of the tool is very impressive, it was able to migrate simply, easily and efficiently all of our data with great performance.
"Throughout the migration process, the CloudM team kept HEC Paris up-to-date. Helder explained; "The only challenges we came across were that our users were worried about the data migration. This was quickly resolved when we started the migration as it couldn't have gone any smoother. The CloudM solution reassured our users about their initial concerns almost immediately.
"The day-to-day process of the migration was plain sailing, and the team at HEC Paris were impressed and happy with both the tool and the team at CloudM. Any issues that arose were resolved quickly and efficiently by CloudM's enthusiastic team of migration experts which resulted in a successful migration project.
The Result
With the help of CloudM, HEC Paris have successfully moved 1500 staff and students and 10TB of data across from Google Workspace to Microsoft 365 resulting in all staff and students now working collaboratively within one suite.
Using CloudM allowed HEC Paris to finish their project on time with no interruptions, and the migration was a huge success.
Helder said; "Overall, the migration and working with CloudM has been an extremely positive experience. The team have been supportive throughout the entire project – they're always there to listen to their customers and always very responsive whenever there is a request."
"CloudM is highly recommended by us, and we would definitely use them again, it's tool is the best we've seen."